Disney's Vero Beach Resort
Resale Listings
Photo Gallery
Resort Information
Resort Overview
Resort Map
Floor Plans
Point Charts
STATUS
Available
New
Reduced
Pending/Sold
| Resorts | Pts | Available Points | Use Year | Price / Point | Price | Status | See Details |
| --- | --- | --- | --- | --- | --- | --- | --- |
| Vero Beach Resort | 150 | 150 points available for 2024 and beyond. Can close 11/2/23 | Aug | --- | $8,550 | Sale Pending | |
| Vero Beach Resort | 200 | 76 points for 2024, 200 for 2025 and beyond. Can close Feb 5, 2024 | Mar | 53 | $10,600 | New | |
| Vero Beach Resort | 200 | 146 points for 2024, 200 points for 2025 and beyond. Priced low, but firm to sell. | Mar | --- | $10,800 | Sale Pending | |
| Vero Beach Resort | 300 | 300 points for 2024 and beyond, Low But Firm | Mar | 47 | $14,100 | Low But Firm | |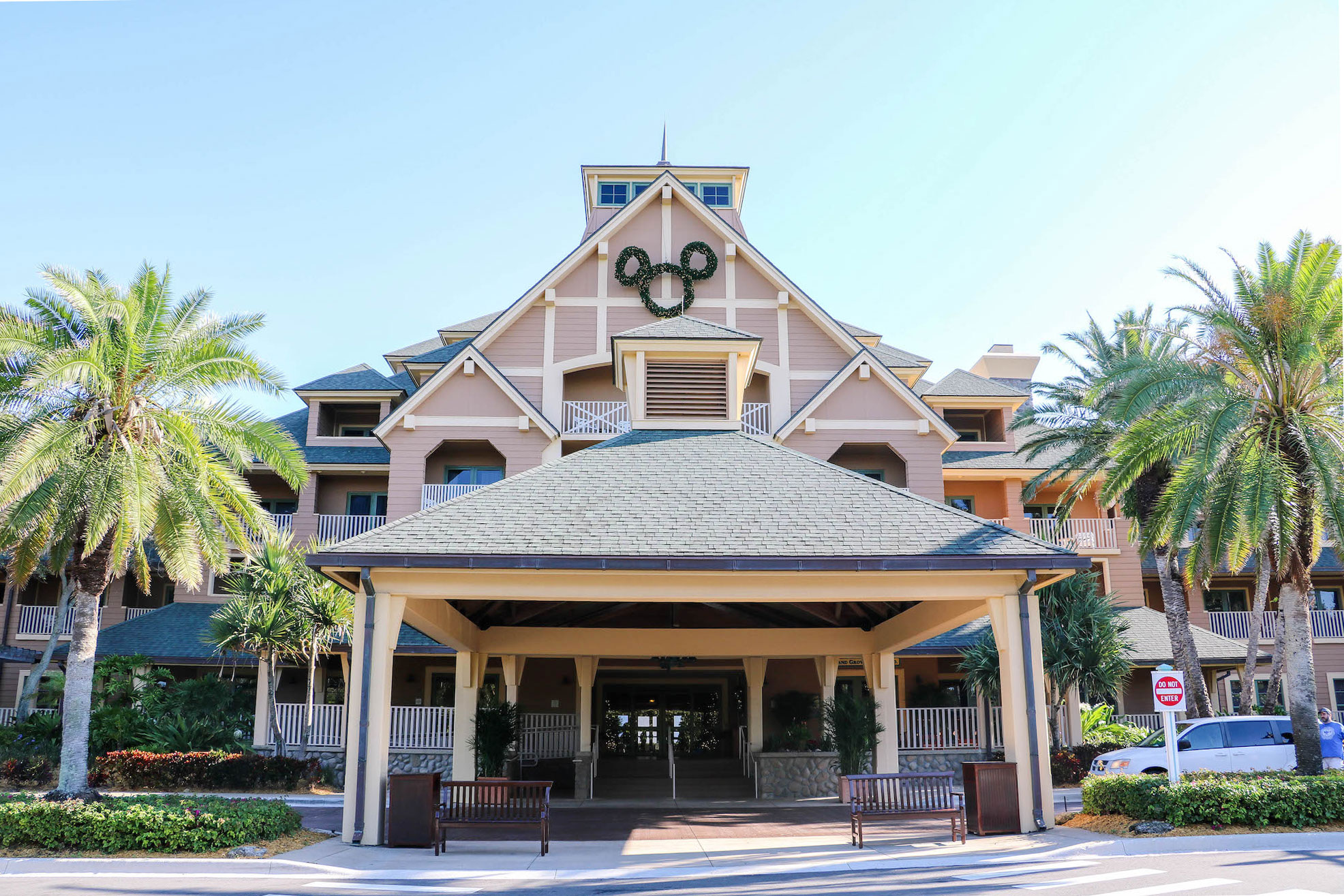 Maintenance Cost
$13.86 per point
Public Offering Statement
5 Star Resort
9250 Island Grove Terrace Vero Beach, Florida
Days full of sunshine, warm breezes and sounds of the ocean is what you'll get when you visit Disney's Vero Beach Resort located on Florida's eastern coast. One of Disney's three non-park DVC Resorts, Vero Beach Resort is a perfect location for a relaxing beach getaway. 
Opened in 1995, this beachside resort is an ode to Old Florida style and history. With homages to all things Florida scattered throughout the resort, this is a place for guests to instantly fall in love with the state. Guests will find murals, photos and books about the state's Treasure Coast, Indian River Country as well as the LA Dodgers whose Spring Training home is in Vero Beach.
The resort has a total of 211 rooms split between one main building, aptly named "The Inn" and three smaller outlying villa buildings, plus six beachfront three-bedroom cottages. The resort itself is quite a bit smaller than other DVC Resorts but that is all part of its charm and old Florida style. 
Accommodations
Disney's Vero Beach has a wide variety of accommodations for types of guests and families to have the perfect vacation. All rooms were refurbished just four years ago in 2016 with furniture, paint and linens all being updated. While still sticking with the Old Florida style, the room furnishings are a bit more modern and contemporary but still very warm and comfortable. 
Room Types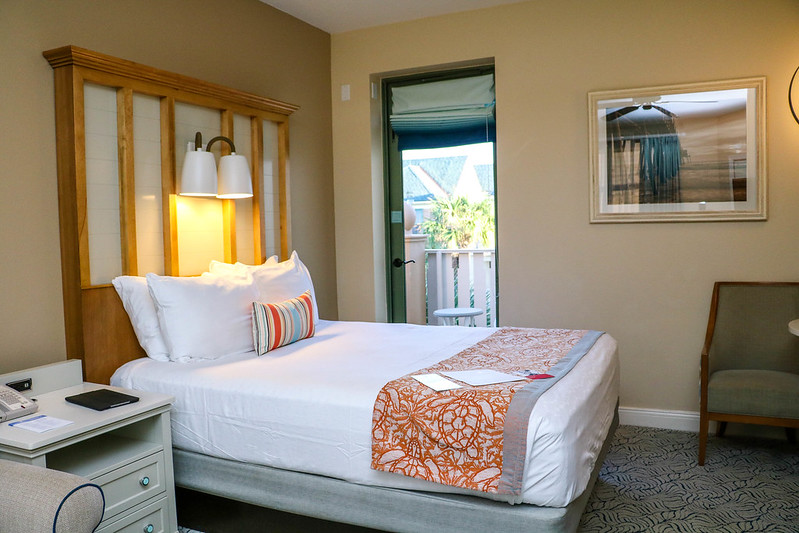 Deluxe Inn Room
Deluxe Studios
One-bedroom Villas
Two-bedroom Villas
Two-bedroom Lock-off Villas
Three-bedroom Beach Cottages
Available Views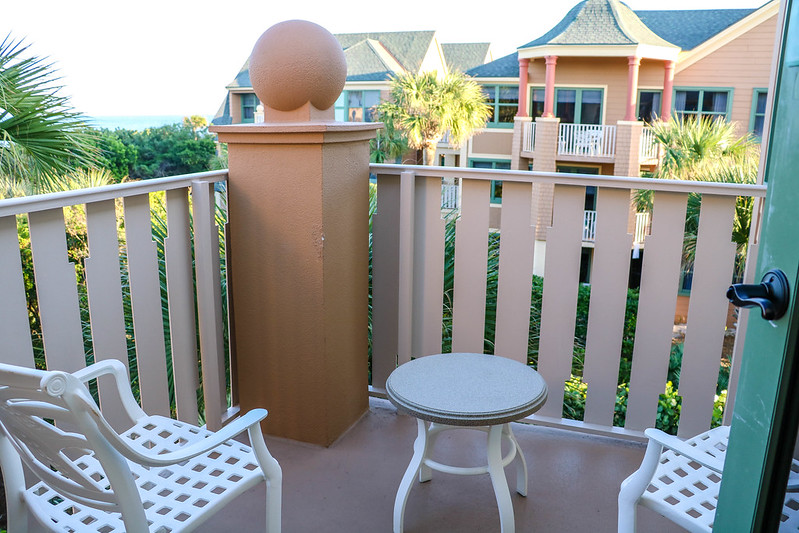 Most units at Disney's Vero Beach have only a Standard View option with one exception. Deluxe Inn rooms can be booked with either a Standard or Ocean View. 
Standard View rooms vary based on room type. Deluxe Studios have a view of the garden, while one-bedroom villas can have a view of the ocean, pool, landscaping or hotel. Two-bedroom villas view either the garden or pool. Each three-bedroom beach cottage has multiple balconies on two floors with various views. One side of the beach cottage views the ocean while the other side views the hotel and grounds. 
Resort Dining
Being a smaller DVC Resort, Disney's Vero Beach has one dedicated dining location on property, Wind & Waves Grill. Wind & Waves is extremely versatile and has many different dining styles all within the restaurant. 
Encompassed at Wind & Waves are the Grill, the Bar and the Market. 
The Grill is the main casual table-service restaurant serving up fresh American fare, with plenty of tasty tropical seafood inspired options. The Grill is open for both breakfast and dinner daily.
The Bar is where guests can really get in the vacation spirit with a poolside tropical cocktail or cold beer on tap.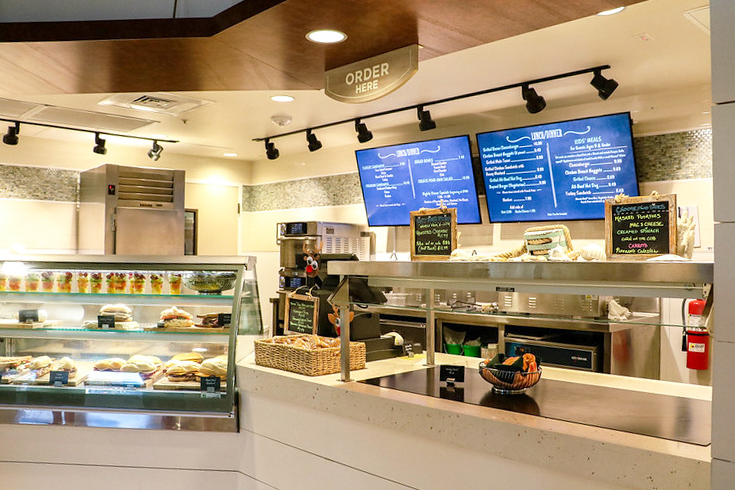 The Market is a quick-service option perfect for grabbing and going to the beach or the pool. The Market offers sandwiches, salads, burgers and desserts and is open midday through the evening. 
An additional bar, the Green Cabin Room is where guests can grab a drink and a dessert and enjoy the sweeping ocean views from the balcony. 
Amenities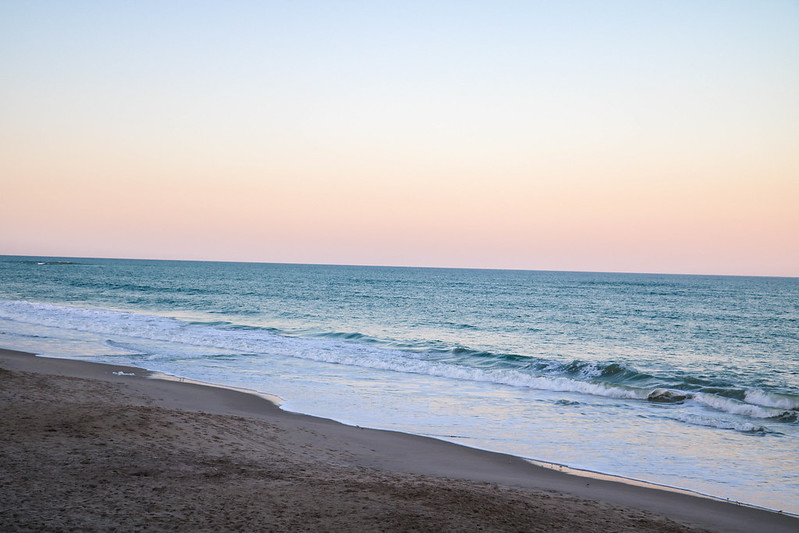 Like all other DVC Resorts, Disney's Vero Beach is chock full of amenities and recreational activities for the whole family. While most guests will immediately head for the beach or pool, the list of amenities is long at Vero Beach.
Beach
Of course, the number one draw of Vero Beach Resort is the actual beach. Beach rentals are available daily through the SeaBreeze Cabana Company and include wave runners, boogie boards, kayaks and more. Chairs and umbrellas are also available to rent.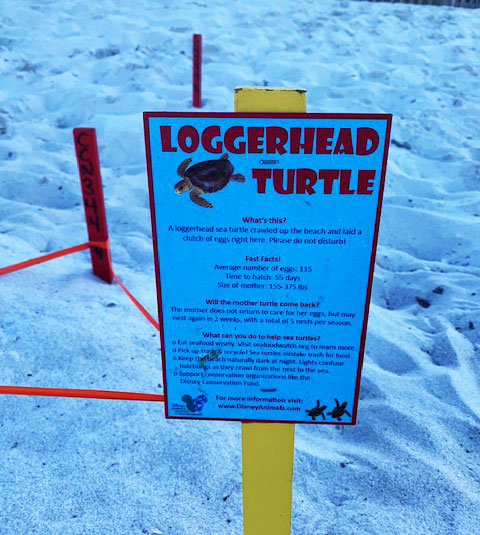 Sea Turtle Conservation and Outing
One of the biggest draws to Vero Beach are the sea turtles who build nests on the sand just in front of the resort. On a conservation outing guests can observe the turtle nests that are famous on this area's beaches.
Surf School
Always wanted to learn to surf? This is your perfect opportunity with a half-day surfing lesson from a surfing pro.
Pools
Feature Pool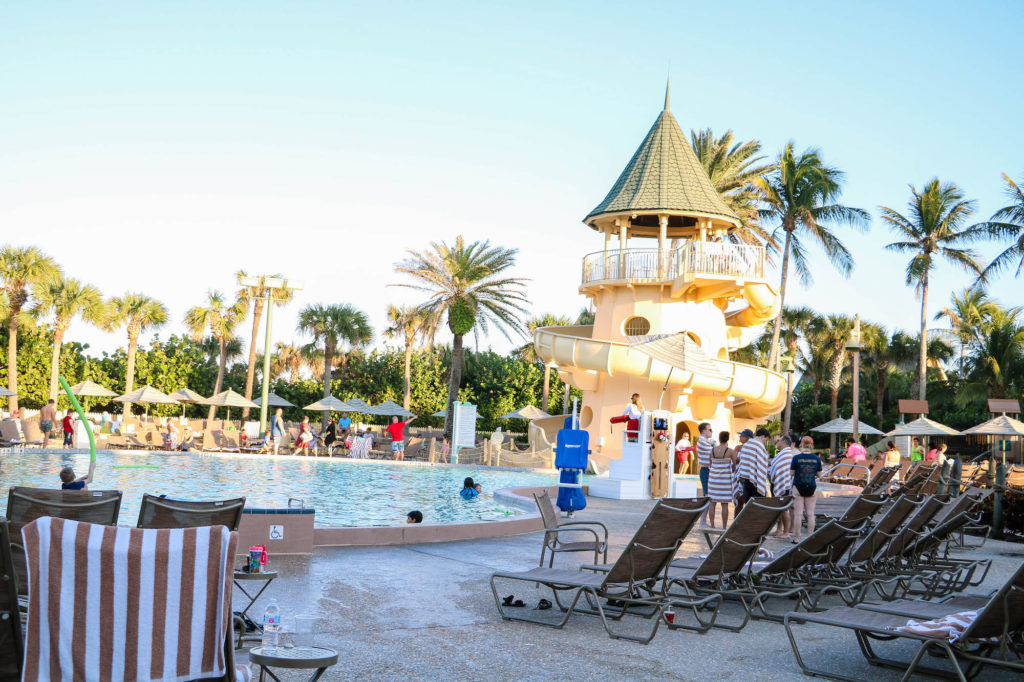 The Mickey Mouse-shaped main pool at the resort features a 163-foot spiral water slide and a pirate-themed water play area. 
Tiger Lily Wet Play Area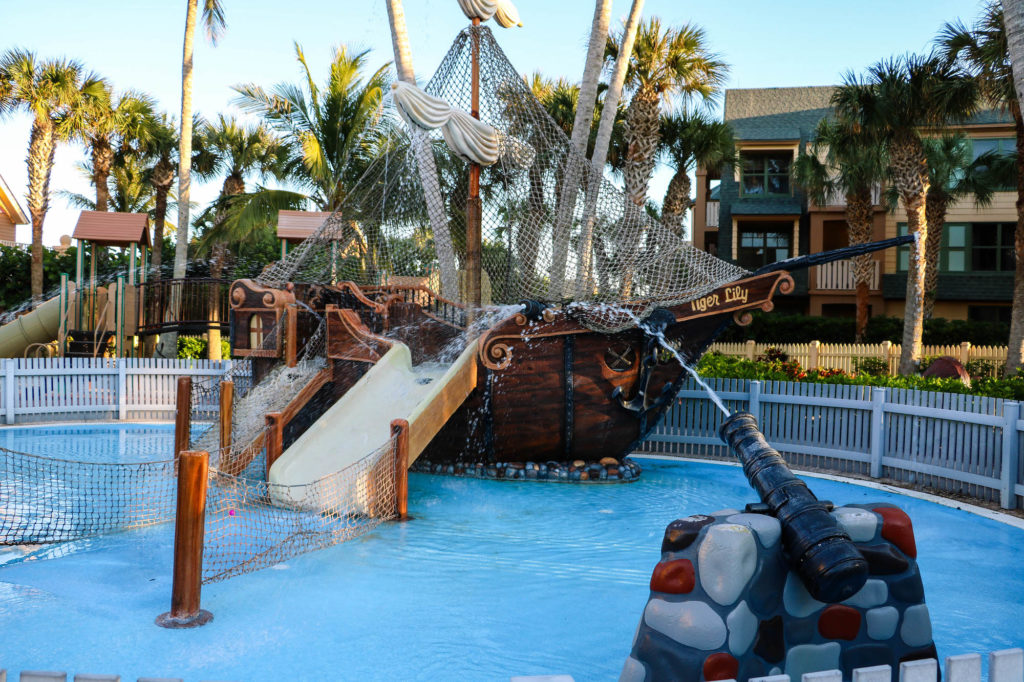 For the little ones, the Tiger Lily play area is the perfect place to spend the afternoon. Located adjacent to the main pool, the Tiger Lily area has water cannons and a mini water slide.
Port Holes Miniature Golf
Opening daily from 9AM to 7PM, this 9-hole mini golf course is sure to spark a competitive game with your friends. 
Eb and Flo's Rentals
Here is where guests can rent bicycles to coast along the white sandy beach or sports equipment like balls, ping pong paddles, billiard cues, etc.
The Spa at Disney's Vero Beach Resort
Unwind at the hands of a professional therapist at the spa after a long day in the sun.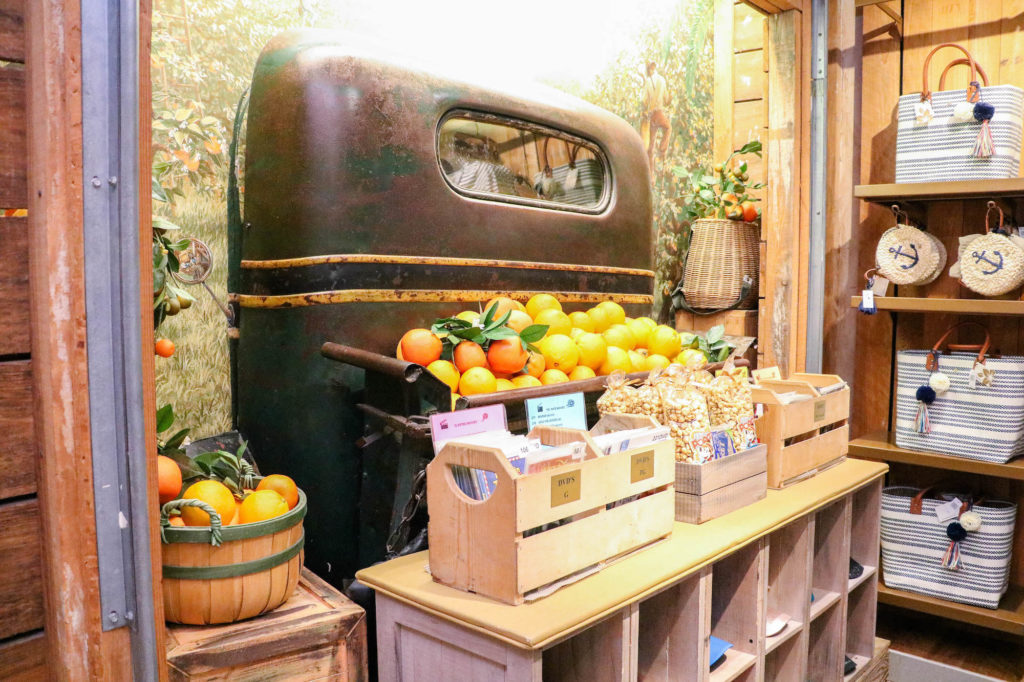 Island Grove Packing Co.
Grab your souvenirs at Island Grove located inside The Inn main building. 
Sing-Along Campfire
A campfire pit is located on the north side of the property and guests may join a Cast Member for storytelling, sing-alongs, and s'mores.
Tennis Courts
Tennis courts are available on property, with instructors available with a reservation.
Fishing FUNdamentals
Learn to fish on the private lake in this fishing class.
Community Hall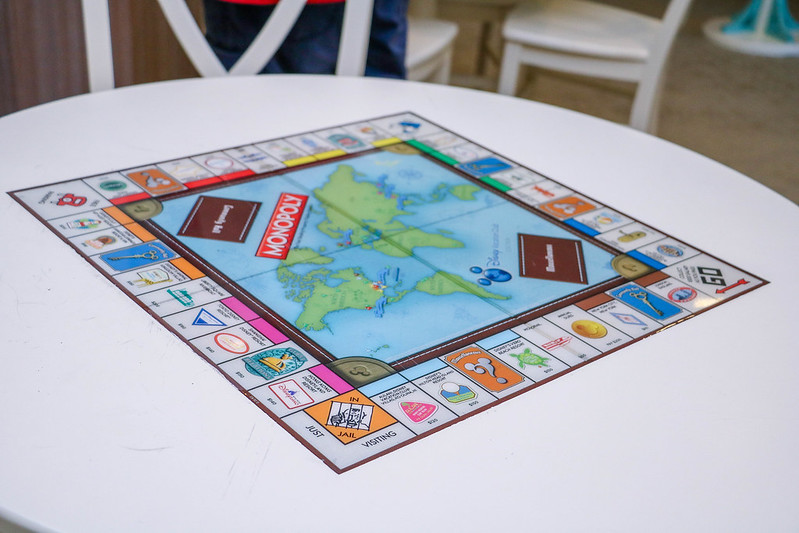 Guests can play board games, table-tennis, cards and participate in arts and crafts activities at the Community Hall.
Pros
Located directly on Florida's beautiful Treasure Coast.

Unbeatable beach experience with a variety of beach amenities.

Unique experiences like sea turtle conservation and watching.

Only 2 hours from Disney World for guests who would still like to visit the parks.
Cons
Limited dining options, although Wind & Grill is very highly rated.

Having a rental car is recommended to visit the area. Uber is available as well.

With only a total of 6 beach cottages they are very difficult to book especially during the summer and holidays.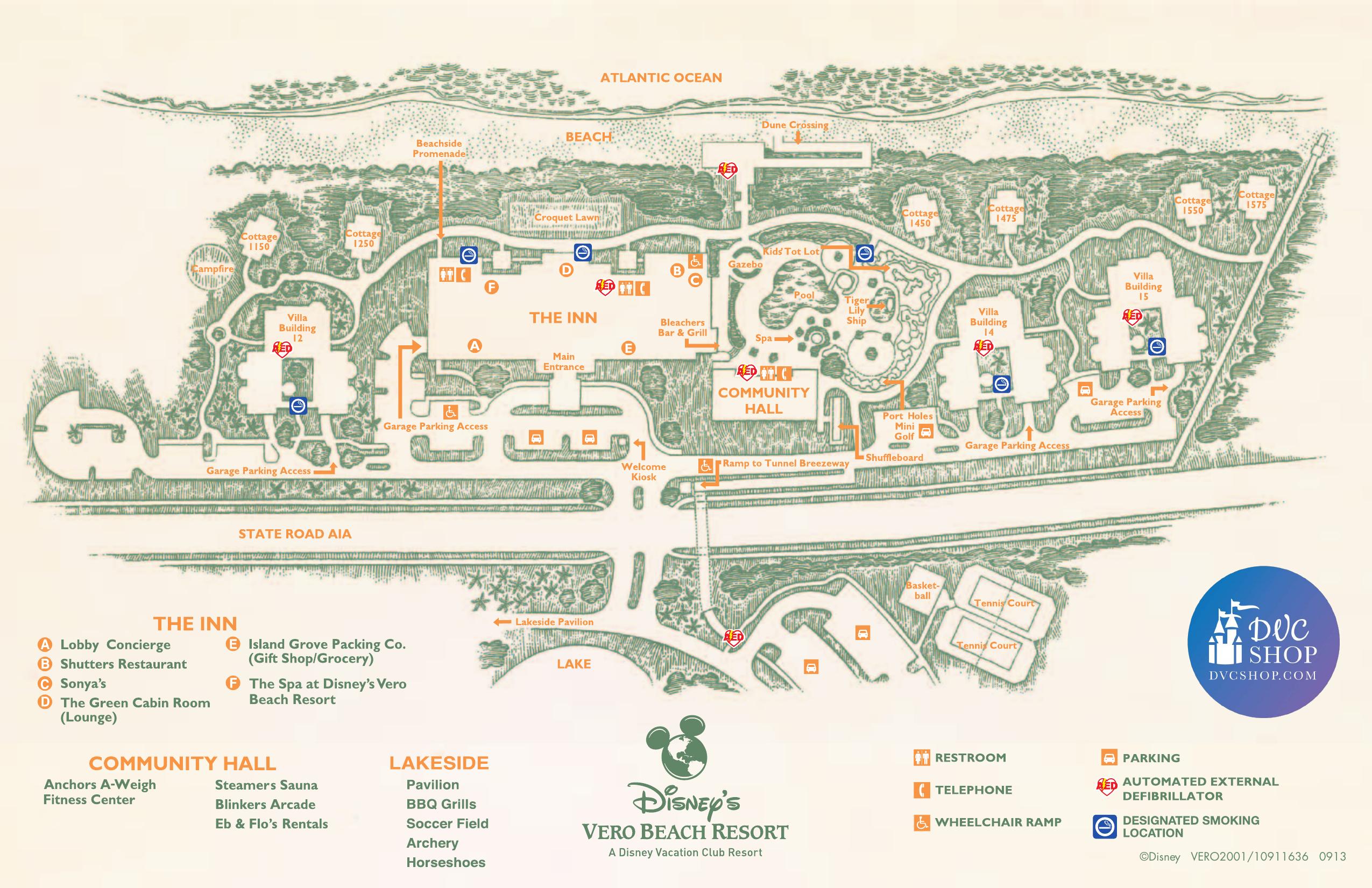 Click here to download map.