Disney's Grand Californian
Resale Listings
Photo Gallery
Resort Information
Resort Overview
Resort Map
Floor Plans
Point Charts
STATUS
Available
New
Reduced
Pending/Sold
| Resorts | Pts | Available Points | Use Year | Price / Point | Price | Status | See Details |
| --- | --- | --- | --- | --- | --- | --- | --- |
| Grand Californian | 160 | 47 points for 2023, 160 points for 2024 and beyond | Jun | 263 | $42,080 | Available | |
| Grand Californian | 240 | 119 points for 2024, 240 points for 2025 and beyond, Low But Firm, CAN CLOSE 3/9/24 | Sep | 249 | $59,760 | Low But Firm | |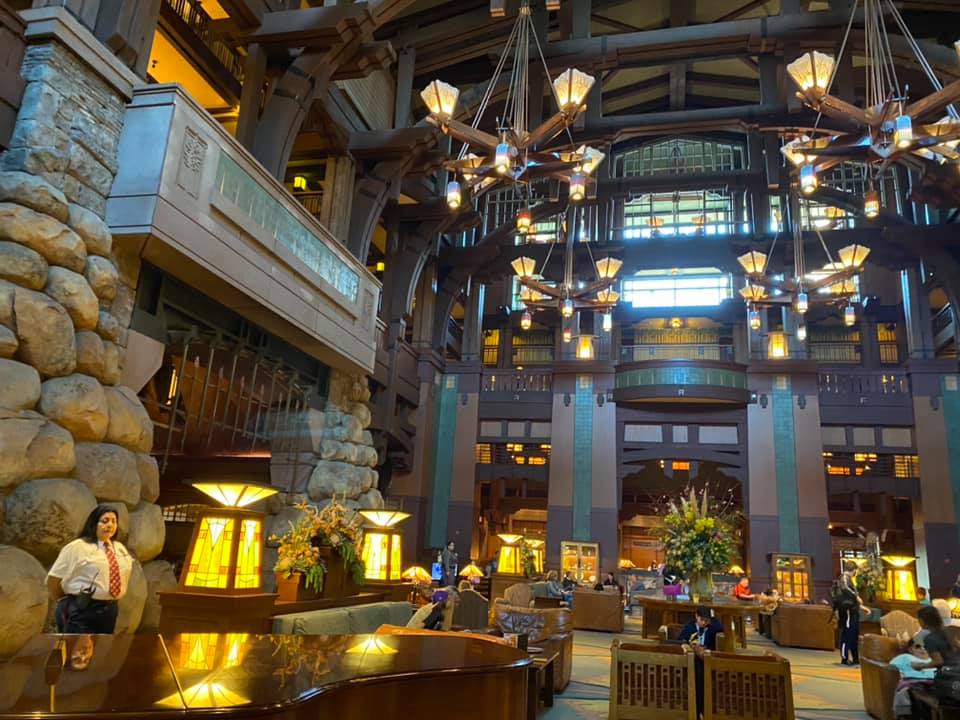 Maintenance Cost
$8.55 per point
Public Offering Statement
5 Star Resort
1600 S Disneyland Dr Anaheim, California
While Disney's Grand Californian Hotel & Spa was added to Disneyland's expansion in 2001, it wasn't until 2009 that the Disney Vacation Club section of the resort, The Villas at Disney's Grand Californian Hotel & Spa, opened. With a rustic and majestic ambience that will remind guests of Disney's Wilderness Lodge and Disney's Animal Kingdom Lodge at Disney World, staying in Grand Californian Villas promises a beautiful and cozy vacation. With a large Craftsman-style lobby, the design of the resort itself was inspired by national park lodges in California, filled with bold woodwork with a Disney twist.
While there are only 71 villas, guests staying in the Grand Californian Villas have several options of room sizes: Deluxe Studios, One-Bedroom Villas, Two-Bedroom Villas, Two-Bedroom Lock-Off Villas, and Three-Bedroom Grand Villas. The rooms are on the larger side, as well, sleeping, from four to twelve guests, with some flexibility depending on the room size. Views include Courtyard, Theme Park, Downtown Disney, or Pool. The rooms are rustic and woodland-themed, decorated with California-inspired artwork and copper detailing.
In addition to In-Room Dining, guests have access to several dining options, including Character Dining, Fine/Signature Dining, Quick-Services, and Lounges. Storytellers Café is a fun time for the whole family, themed after California folklore and with a buffet that guests can enjoy while interacting with Mickey and his friends. At Napa Rose, guests can experience Fine Dining from Napa Valley's famous chef, Andrew Sutton, and enjoy upscale California scale and a large selection of regional wines. The Grand Californian's Quick-Service location, formerly known as White Water Snacks, has now been rebranded GCH Craftsman Grill. Located poolside, guests can grab Craftsman-style meals and drinks for all three meals, as well as enjoying the location's bar at the pool lounge. The resort also has two official Lounges: Hearthstone Lounge, where guests can enjoy a full bar and snacks while sitting next to a fireplace, and the Napa Rose Lounge, which offers guests the option of a terrace view or sitting by the fireplace while enjoying a drink and snacks.
Guests staying in the Grand Californian Villas have access to all the resort's amenities, including its three pools, the Fountain Pool with its whirlpool spa, the Redwood Pool, with its waterslide, and the Mariposa Pool, as well as the poolside cabanas. The resort is also only a short walk to both Downtown Disney and Disney's California Adventure. The resort also has plenty of activities, including a scavenger hunt, a live pianist, Songs & Tales by the hearth, and the Art of the Craft Tour. Guests can also take advantage of the fitness center, and DVDs are available for DVC members to view in their room. There's also a Barbeque Grill area for guests to enjoy.
While the Grand Californian might have fewer dining options and amenities then some of its counterparts at the Disney World Resort, a stay at the Grand Californian Villas promises a great stay. You can't beat the convenience to the parks and Downtown Disney, as well as its views, relaxing pools, and quality of the dining. With the location, theming, and beauty of the resort, all guests are sure to have a wonderful stay at the resort.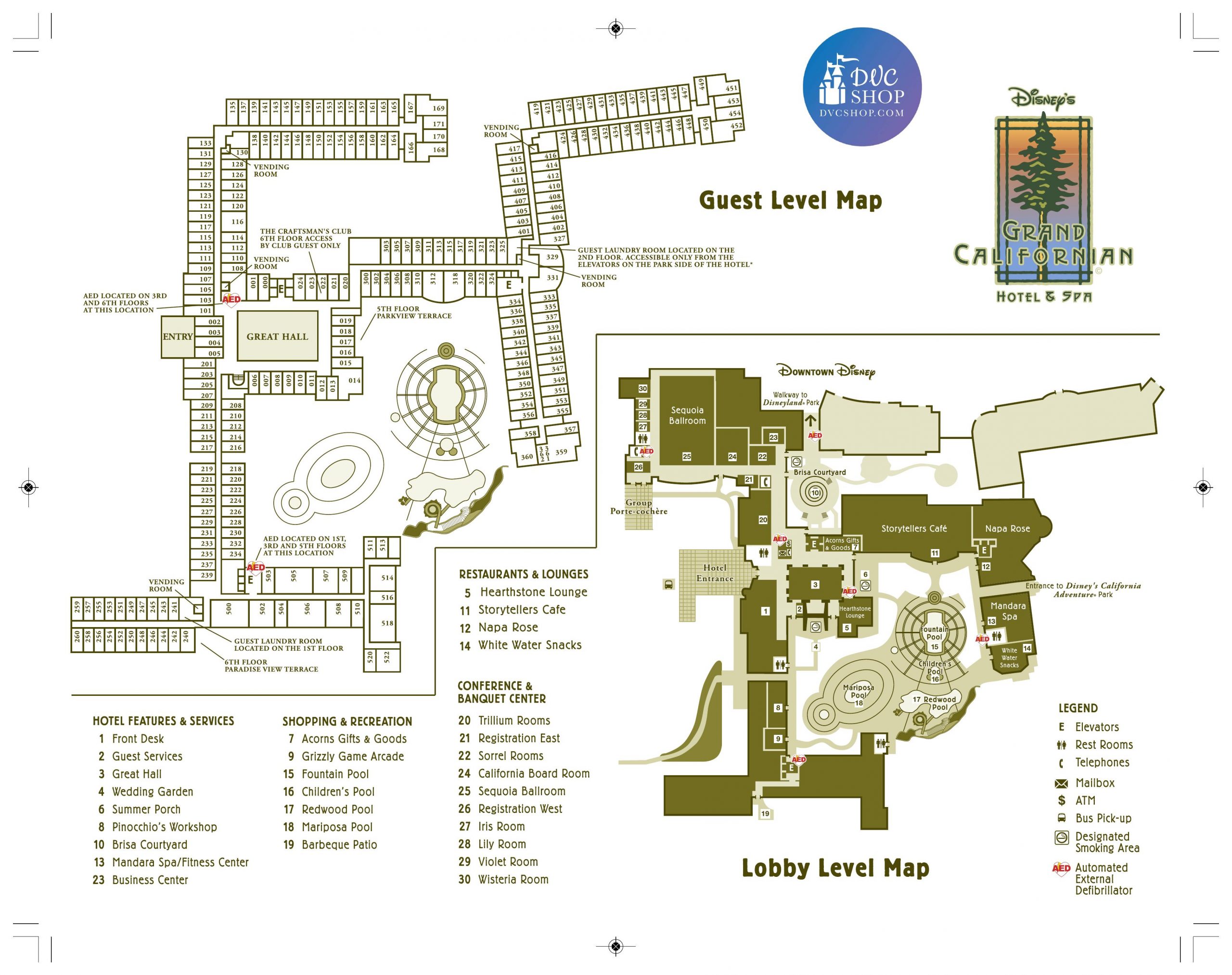 Click here to download map.