Resale Listings
Photo Gallery
Resort Information
Resort Overview
Resort Map
Floor Plans
Point Charts
STATUS
Available
New
Reduced
Pending/Sold
| Resorts | Pts | Available Points | Use Year | Price / Point | Price | Status | See Details |
| --- | --- | --- | --- | --- | --- | --- | --- |
| Old Key West | 35 | 35 pts available for 2024 and beyond. Can close 11/17/23 Priced low, but firm to sell. | Jun | 119 | $4,165 | Low But Firm | |
| Old Key West | 50 | 50 pts available for 2023 and beyond Priced low, but firm to sell. | Dec | --- | $6,250 | Sale Pending | |
| Old Key West | 50 | 50 points banked for 2023, 50 points for 2024 and beyond, Low But Firm | Feb | --- | $5,750 | Sale Pending | |
| Old Key West | 91 | 4 points banked from 2022, 91 points for 2023 and beyond | Sep | --- | $8,099 | Sale Pending | |
| Old Key West | 105 | 13 points for 2024, 105 pts available for 2025 and beyond. Can close 2/17/24 Priced low, but firm to sell. | Jun | --- | $9,345 | Sale Pending | |
| Old Key West | 110 | 110 points for 2024 and beyond, Low But Firm | Feb | --- | $9,350 | Sale Pending | |
| Old Key West | 130 | 130 points for 2024 and beyond. Can close 1/24/24. Priced low, but firm to sell. | Aug | --- | $11,310 | Sale Pending | |
| Old Key West | 150 | 100 points for 2023, 150 points for 2024 and beyond | Sep | --- | $13,350 | Sale Pending | |
| Old Key West | 175 | 175 points for 2025 and beyond | Apr | 87 | $15,225 | New | |
| Old Key West | 180 | 136 points for 2024, 180 points for 2025 and beyond. Can close 1/16/24 | Sep | 87 | $15,660 | Available | |
| Old Key West | 190 | 190 points banked from 2022, 190 points for 2023 and beyond | Aug | --- | $17,670 | Sale Pending | |
| Old Key West | 210 | 210 pts available for 2025 and beyond. Can close 1/27/24 Priced low, but firm to sell. | Jun | 85 | $17,850 | Low But Firm | |
| Old Key West | 230 | 230 pts available for 2024 and beyond. Priced low, but firm to sell. | Feb | --- | $19,550 | Sale Pending | |
| Old Key West | 230 | 131 points banked for 2022, 230 points available for 2023 and beyond | Sep | --- | $18,630 | Sale Pending | |
| Old Key West | 230 | 230 points banked for 2023 and beyond, Low But Firm | Feb | 85 | $19,550 | New | |
| Old Key West | 230 | 230 points for 2025 and beyond. Can close 12/4/23 | Apr | 85 | $19,550 | New | |
| Old Key West | 240 | 45 points banked from 2021, 240 points available for 2022 and beyond #EXTENDED TO 2057 | Aug | --- | $33,600 | Sale Pending | |
| Old Key West | 250 | 250 points banked for 2023, 250 points for 2024 and beyond, Low But Firm | Feb | --- | $20,250 | Sale Pending | |
| Old Key West | 300 | 300 for 2024 beyond Priced low, but firm to sell. | Oct | --- | $23,700 | Sale Pending | |
| Old Key West | 300 | 300 pts available for 2025 and beyond. Can close 2/2/24 Priced low, but firm to sell. | Jun | 83 | $24,900 | Low But Firm | |
| Old Key West | 310 | 310 pts available for 2025 and beyond. Can close 2/2/24 Priced low, but firm to sell. | Jun | 80 | $24,800 | Low But Firm | |
| Old Key West | 310 | 310 pts available for 2022 and beyond | Jun | --- | $33,790 | Sale Pending | |
| Old Key West | 310 | 310 pts available for 2023 and beyond | Jun | --- | $32,550 | Sale Pending | |
| Old Key West | 320 | 71 points for 2024, 320 points for 2025 and beyond #EXTENDED | Feb | --- | $24,000 | Sale Pending | |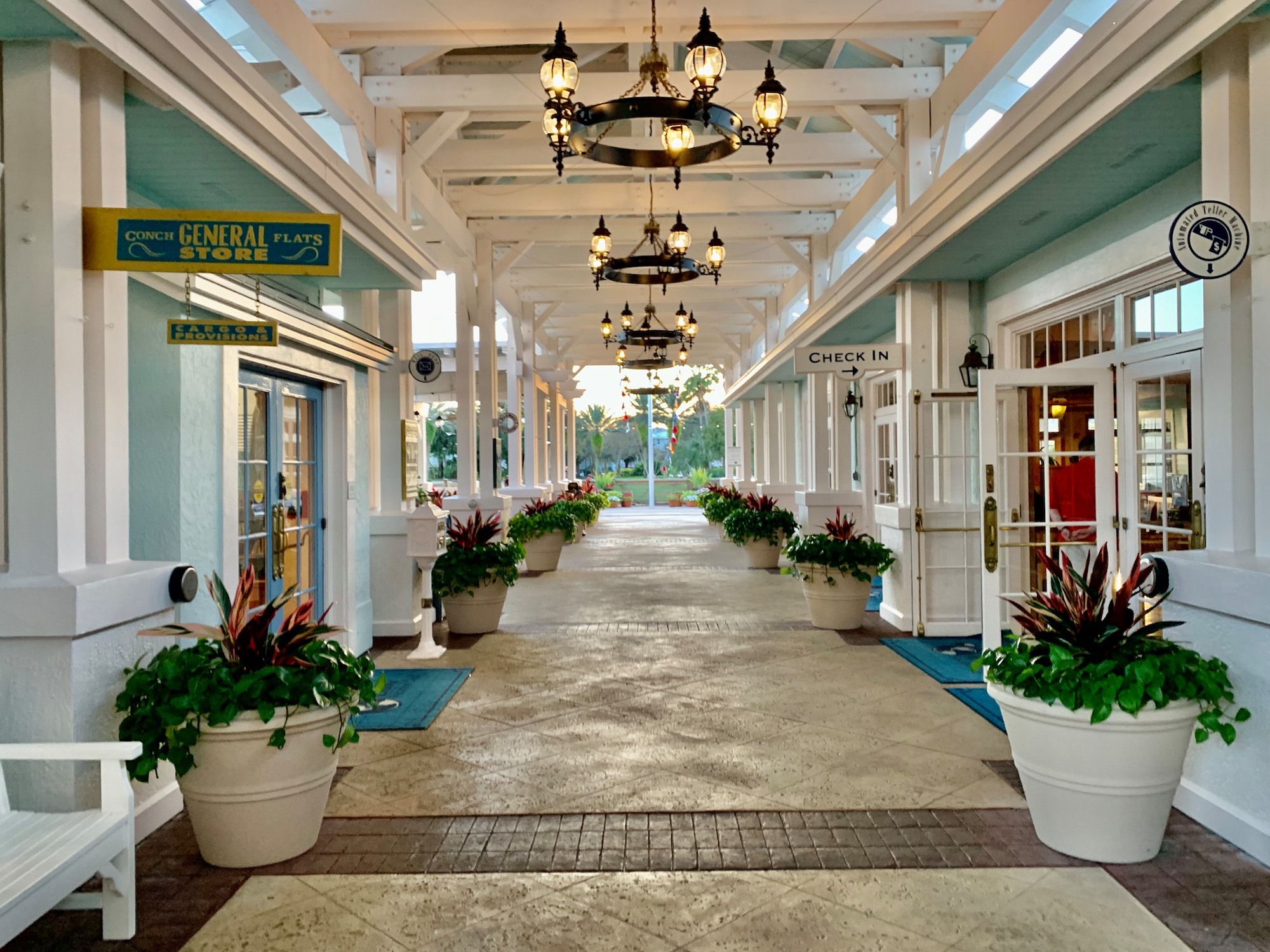 Maintenance Cost
$9.36 per point
Public Offering Statement
5 Star Resort
1510 N Cove Rd Lake Buena Vista, Florida
As Disney's first DVC Resort, Old Key West has seen its share of changes throughout the years. Originally built in 1991, Old Key West is the second largest DVC Resort and to this day offers one of the best values for your money if you're looking to stay in a Deluxe accommodation at Walt Disney World. The latest renovation of the resort was completed in mid-2019 and brought a more modern look to guest rooms while maintaining the resort's original charm and appeal.
The sprawling resort is themed to resemble Key West's Conch Republic with quaint wooden buildings, pastel paint colors, large balconies and lush landscaping. The resort consists of 49 three-story buildings as well as the Hospitality House which is located along the boat dock area. Hospitality House serves as the main guest area where guests will find check-in, dining, shops, community hall and the fitness center.
If you're looking for a vacation with a tropical feel, paddle fans, steel drums and all, look no further, Old Key West is the perfect choice for a relaxing, Florida-themed vacation.
Accommodations
One of the best perks about Old Key West are the sizes of the rooms. Rooms at this resort are significantly larger than other resorts. Additionally, guests tend to love the oversized balconies that are big enough to comfortably lounge on a sunny afternoon or enjoy a family breakfast before hitting the parks. 
Available Rooms
Deluxe Studios
1-Bedroom Villas
2-Bedroom Villas
3-Bedroom Grand Villas (2 stories)
Available Views
All Old Key West rooms have a view of the water, woodlands or fairways.
Although there are no view options when booking into Old Key West, guests can choose to book rooms near the Hospitality House. Because Old Key West is such a large resort, some guests find it much more convenient to stay close to the main amenities areas. This is especially true for guests without a car and who plan to use Disney's complimentary bus service.
If you'd like to stay near the Hospitality House, be sure to book a room that is labeled "Near Hospitality House."
Resort Dining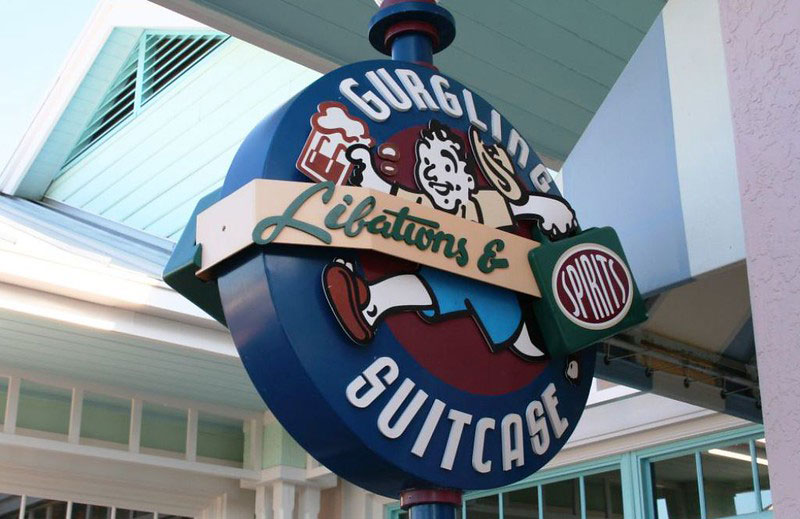 As the main restaurant at Old Key West, this casual, seaside themed eatery serves classic American cuisine with a Key West twist for breakfast, lunch and dinner. There is plenty to choose from on the menu for any meal you decide to enjoy at Olivia's. However, while Olivia's Cafe has great reviews and is a great spot to enjoy a meal for the whole family, it is the only table-service dining option at Old Key West.
Also open for breakfast, lunch and dinner, Good's is a counter service dining option serving classic casual American food. The menu mainly consists of sandwiches, burgers, hot dogs and salads. Located at the Hospitality House just before entering the Main Pool area, Good's is the perfect place to grab a quick meal to enjoy poolside.
Located directly opposite the boat docks at the Hospitality House, Gurgling Suitcase is a pool bar/lounge serving lunch, dinner and late-night drinks. With a similar menu to Good's Food to Go, Gurgling Suitcase is a great place to stop in for a quick, delicious meal or better yet, a fun and fruity cocktail. With a full bar and friendly bartenders happy to whip you up your favorite vacation drink, Gurgling Suitcase is the perfect place to head to get your vacation started on the right, sandal-wearing foot.
For guests staying on the other side of the resort and not within a quick stroll to Hospitality House, Turtle Shack will be your best bet for an easy lunch. Turtle Shack is located at the pool in the southwest corner of the resort, near the buildings 41-43. On the menu you'll find classic lunch items such as salads, burgers and sandwiches.
Amenities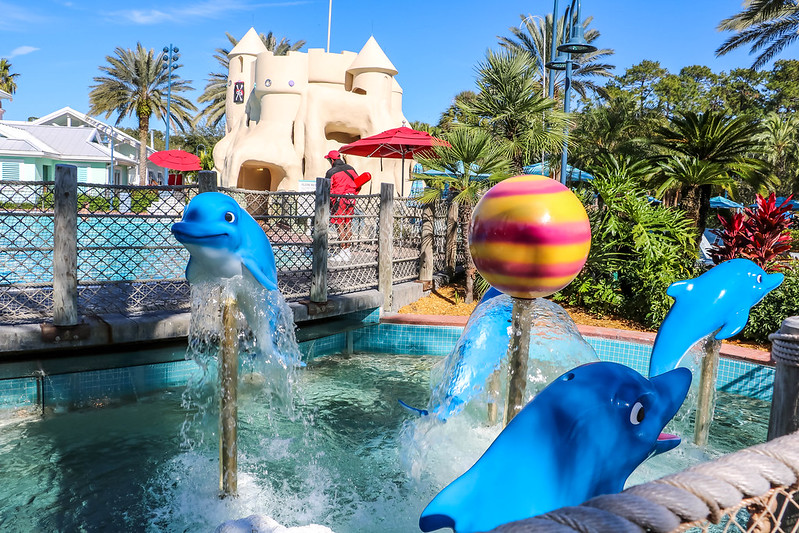 Being such a large resort, Old Key West has a wide assortment of amenities and recreation activities for any kind of guest. 
4 Resort Pools

Conch Flats General Store

Boats with transportation to Disney Springs and Saratoga Springs

Fitness Center

Bike Rentals

Arcades with video games as well as foosball, pool and ping pong

Basketball

Tennis

Shuffleboard

Volleyball
Unique Experiences
Enjoy an afternoon out on the water with an experienced guide on a Guided Bass Fishing excursion. Guests can book 2-hour or 4-hour catch-and-release tours at Old Key West throughout the year.
Pros And Cons Of Staying At Old Key West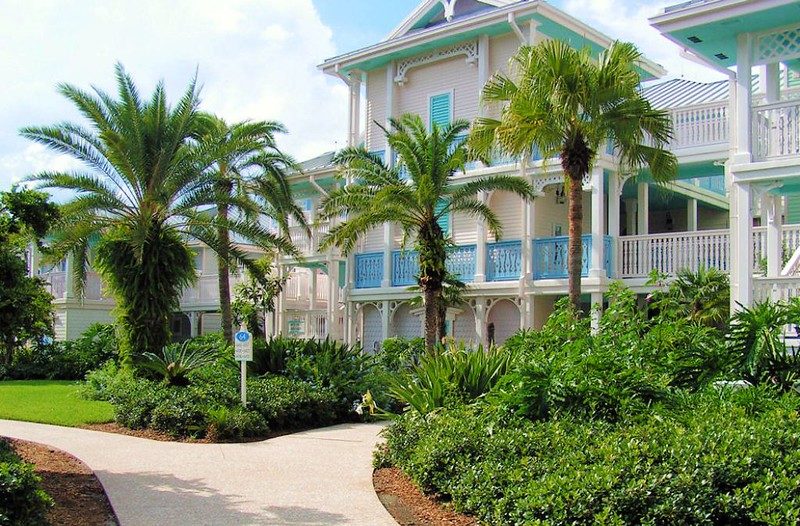 Pros
Large rooms

Large, usable balconies, larger than most other DVC resorts

Wide open spaces with trails perfect for jogging, walking or biking

Moderate pricing

Small buildings which allow driving guests to park directly outside their units, making checking in and out a breeze.
Cons
Long walks to and from the main guest area where the boat dock and Hospitality House are located

Limited dining options available on property

Limited transportation options, Disney buses and boats are available but some feel inconvenient.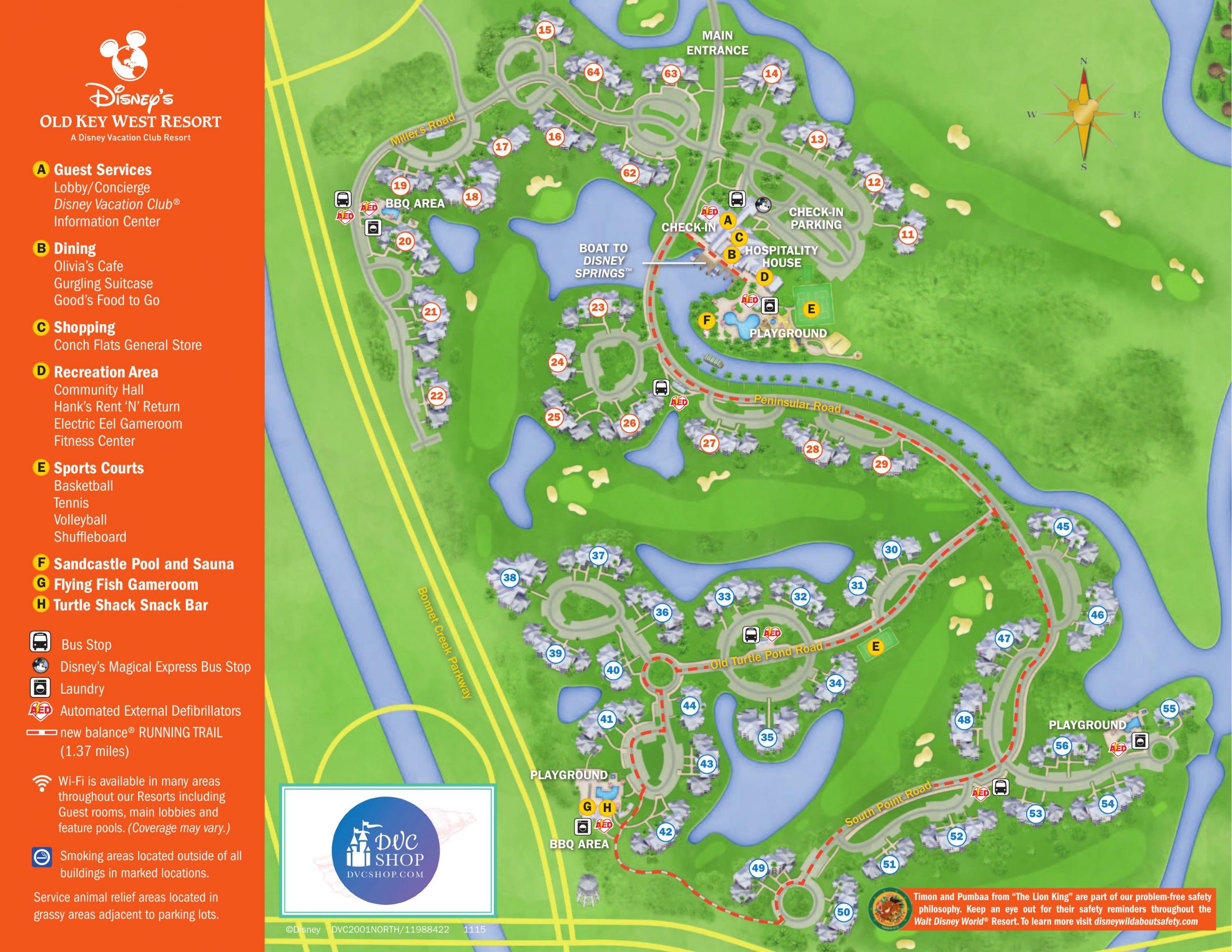 Click here to download map.