Disney's Animal Kingdom Villas
Resale Listings
Photo Gallery
Resort Information
Resort Overview
Resort Map
Floor Plans
Point Charts
STATUS
Available
New
Reduced
Pending/Sold
| Resorts | Pts | Available Points | Use Year | Price / Point | Price | Status | See Details |
| --- | --- | --- | --- | --- | --- | --- | --- |
| Animal Kingdom Villas | 50 | 45 points for 2024 50 points for 2025 and beyond, Low But Firm | Feb | --- | $6,950 | Sale Pending | |
| Animal Kingdom Villas | 100 | 56 points banked from 2022, 100 points for 2023 and beyond, Low But Firm | Sep | 111 | $11,100 | Low But Firm | |
| Animal Kingdom Villas | 120 | 120 points for 2023 and beyond | Dec | 119 | $14,280 | Available | |
| Animal Kingdom Villas | 123 | 9 points for 2024, 123 points available for 2025 and beyond. Can close 2/15/24 | Oct | 113 | $13,899 | Available | |
| Animal Kingdom Villas | 125 | 71 points for 2023, 125 points for 2024 and beyond | Dec | --- | $14,000 | Sale Pending | |
| Animal Kingdom Villas | 160 | 160 points for 2024 and beyond. Low but firm, priced to sell. | Aug | 109 | $17,440 | New | |
| Animal Kingdom Villas | 160 | 320 points for 2024, 160 points for 2025 and beyond | Mar | 127 | $20,320 | New | |
| Animal Kingdom Villas | 160 | 59 points for 2023, 160 points available for 2024 and beyond. | Apr | 120 | $19,200 | Available | |
| Animal Kingdom Villas | 160 | 29 points for 2023, 160 points for 2024 and beyond, Low But Firm | Dec | --- | $17,760 | Sale Pending | |
| Animal Kingdom Villas | 200 | 200 points available for 2024 and beyond. Can close 2/22/24 | Aug | 115 | $23,000 | Available | |
| Animal Kingdom Villas | 300 | 159 points for 2024, 300 points available for 2025 and beyond. Can close 6/25/24 | Aug | 115 | $34,500 | Available | |
| Animal Kingdom Villas | 320 | 320 points for 2025 and beyond, Low But Firm | Apr | 85 | $27,200 | Low But Firm | |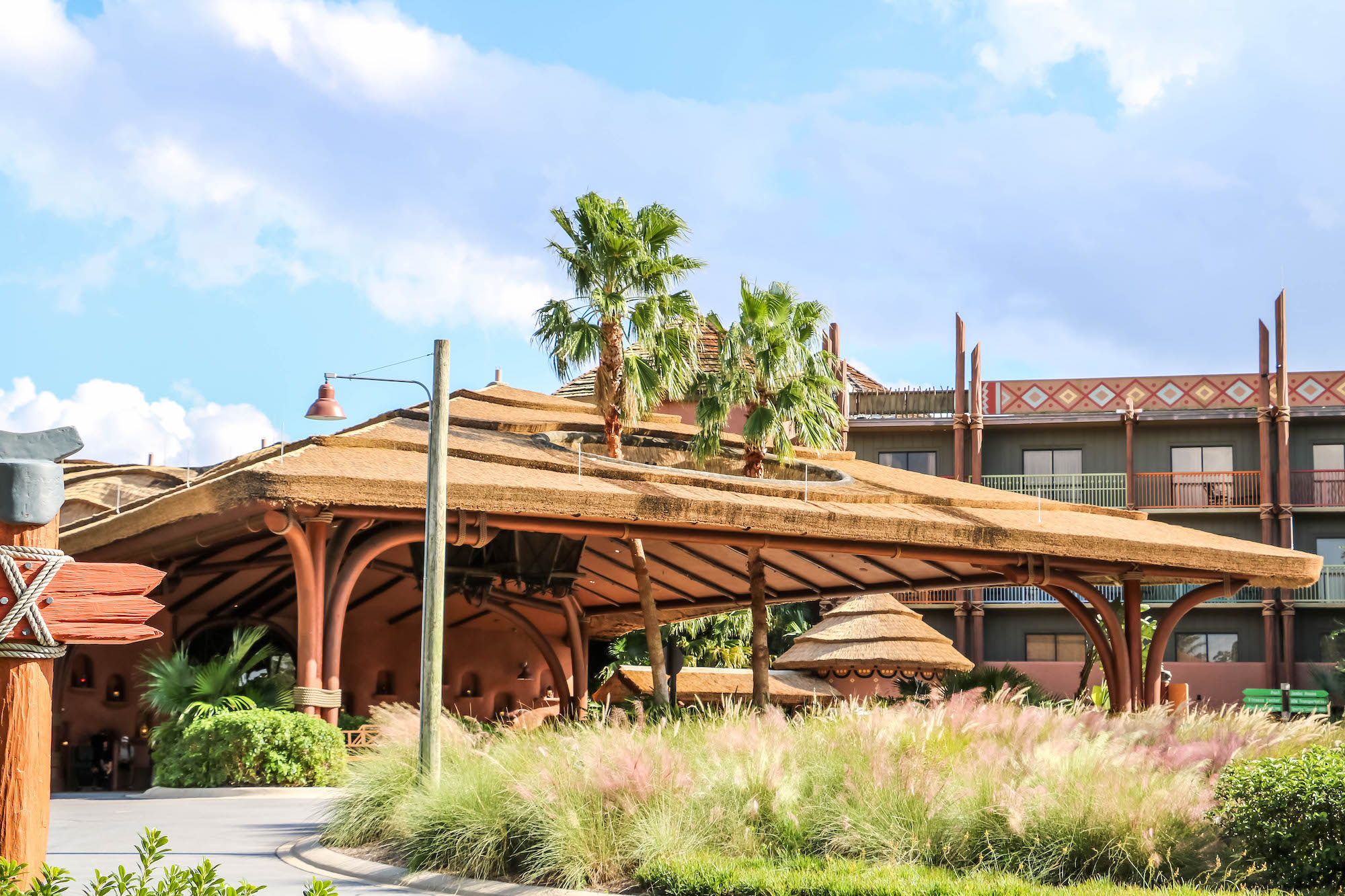 Maintenance Cost
$9.08 per point
Public Offering Statement
5 Star Resort
3701 Osceola Pkwy. Lake Buena Vista, Florida
Disney's Animal Kingdom Villas is an expansive African lodge style resort built in 2001. The resort is comprised of two main buildings, Jambo House (Animal Kingdom Lodge), the original resort building, and Kidani Village, which was added on to the resort in 2009.
In addition to the two large resort buildings, the resort is also home to 46 acres of wide open savannas that surround the buildings, offering guests a chance for up close encounters of over 30 African wildlife species. Wildlife Guides are available in rooms and in the lobby for guests to learn more about the animals living at the resort. Binoculars are also placed throughout the resort for closer viewing as well.
Accommodations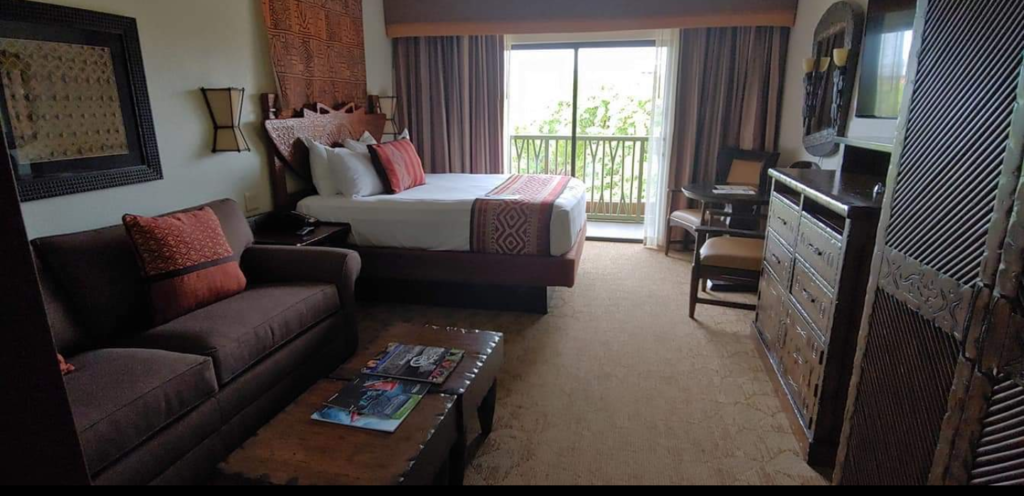 Animal Kingdom Villas offers a wide range of suites and views.
Available Rooms
Studios
One-Bedroom Villas
Two-Bedroom Villas
Three-Bedroom Villas
Available Views
Standard View – view of pool or parking area
Savanna View – view of one of the savannas on property
Resort Dining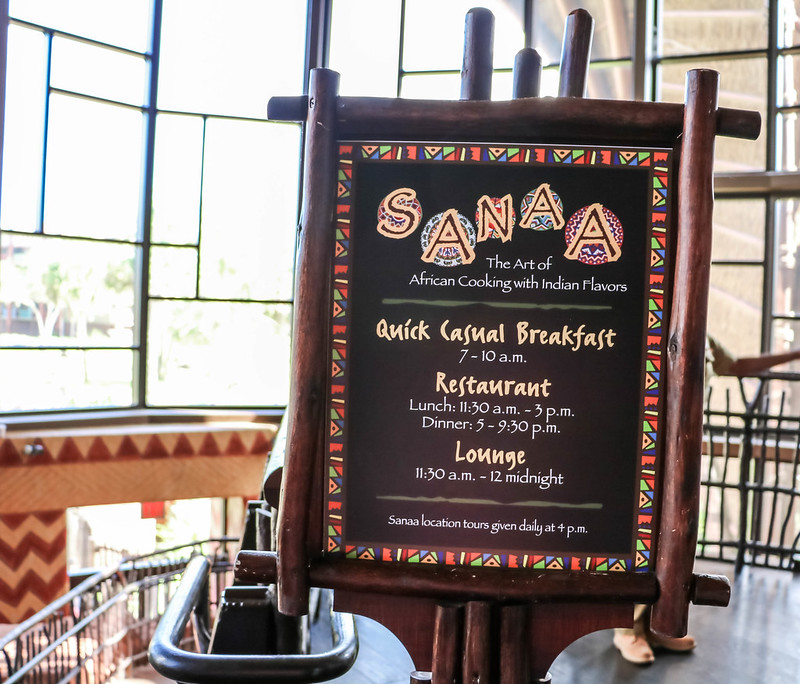 Animal Kingdom Villas is home to three of Disney's most highly-rated restaurants, making it a great choice for guests who appreciate quality dining.
Jiko – The Cooking Place
This award winning restaurant is often at the top of anyone's list when going to Disney World. The exquisite, high-quality and inventive African cuisine should not be missed.
Boma – Flavors of Africa
Boma is another fan favorite. This buffet is one of the highest-rated buffets at the Disney World Resort. It does not offer Character Dining, but honestly, the characters would only get in the way of you enjoying the unique and delicious food served at this buffet. Choose your portions wisely because you'll likely want to try everything on the menu.
Sanaa
Another magnificent dining option at AKV, Sanaa offers breakfast, lunch and dinner daily. Not a buffet and not as upscale as Jiko, Sanaa is the perfect happy medium between the other two standout restaurants on property.
Other Dining
Animal Kingdom Villas offers other quick-service dining options, lounges where small snacks and drinks are served, as well as in-room dining.
Quick-Service
The Mara
Uzima Springs Pool Bar
Maji Pool Bar
Lounges
Cape Town Lounge and Wine Bar
Victoria Falls Lounge
Sanaa Lounge
Amenities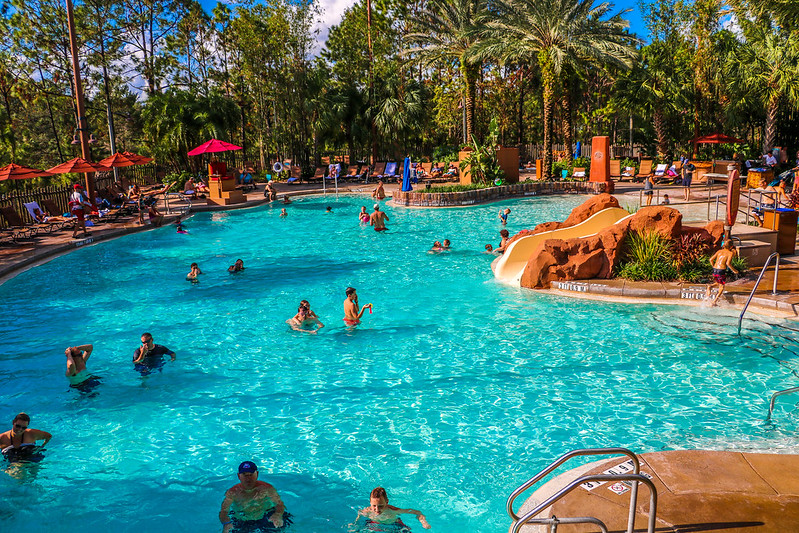 Like all DVC Resorts, Disney's Animal Kingdom offers guests a variety of great amenities. The resort features two oasis style outdoor pools, fitness centers, gift shops, arcades, basketball courts and tennis courts. But what really sets this resort apart from others are the savannas which surround the resort buildings. The savannas are home to some 30 different species of animals that can be admired by any resort guests.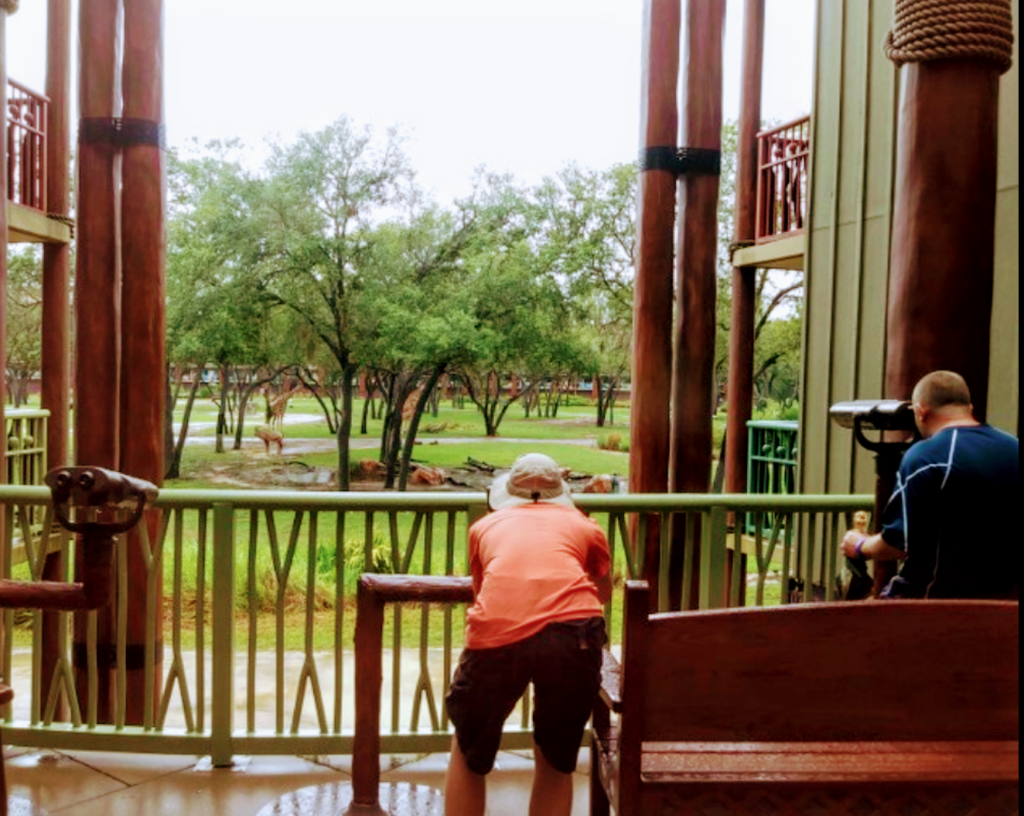 Animal Kingdom Villas offers animal guides to guests, as well as binoculars to view the animals more closely. Many guest rooms also have direct views of the savanna, a dream come true for any animal lover.
Unique Experiences
Being home to hundreds of animals has some additional benefits as well. Disney's Animal Kingdom Villas offers a couple unique experiences you won't find at any other Disney Resort.
Wanyama Private Safari Tour and Dinner is a 90 minute tour of the 46-acre savanna surrounding the resort. Guests of this tour get very up close to the animals and with an experienced animal expert as your guide. After the safari tour, guests dine on a African-inspired multi-course meal from Jiko.
Animal Specialist 4-Course Lunch is a unique dining experience offered at Sanaa. Guests feast on their African and Indian-inspired meal while overlooking the savanna and the animals that call it home. An Animal Specialist accompanies the guests during the meal and offers insightful knowledge of the animals.
Pros And Cons Of Staying At Animal Kingdom Villas
Pros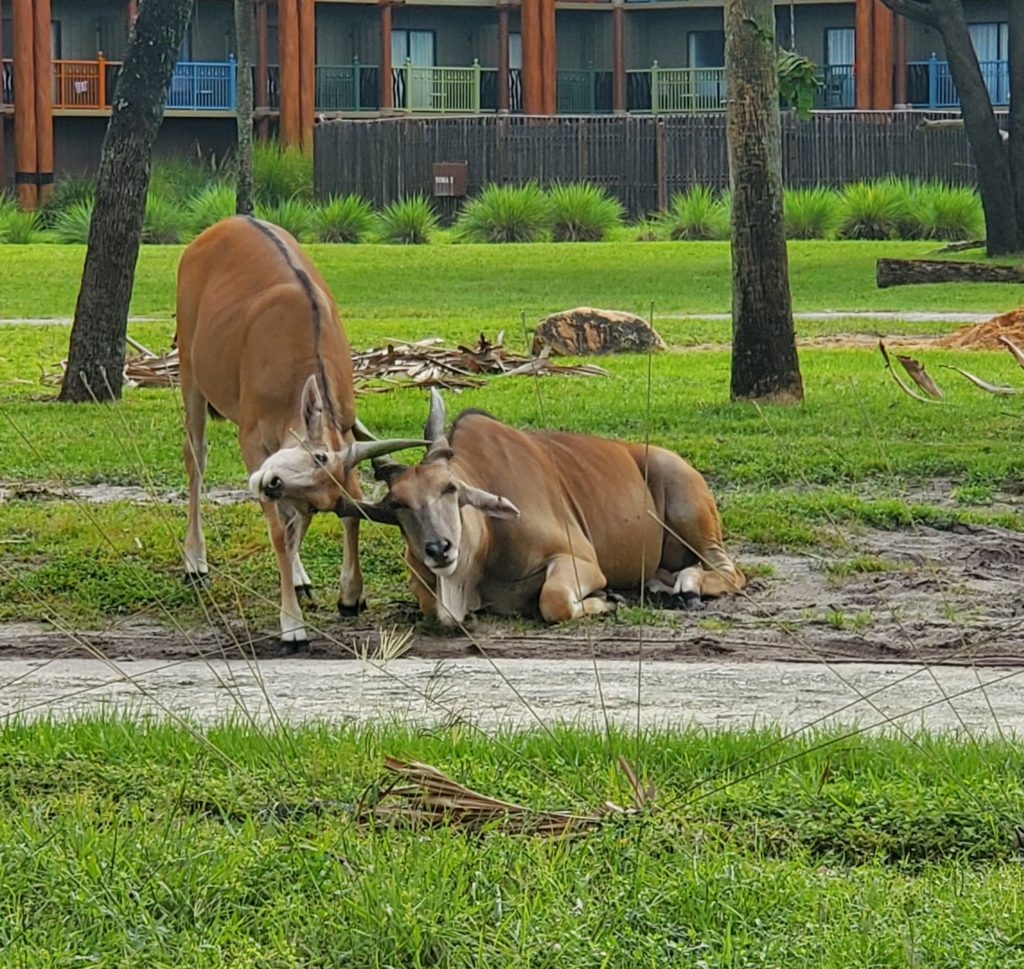 Animal Kingdom is one of the most unique resorts Disney has to offer. With 30 different animal species that call the resort home, guests who are admirers of these majestic African creatures will definitely revel in the chance to stay at this resort.
The food at AKV is phenomenal. The three main restaurants at the resort serve delectable African cuisine for the more curious eaters and also American classics for the less adventurous diners.
As one of Disney's Luxury class resorts, guests can expect top tier service and quality all around.
The lobby is truly gorgeous and one of the best places to visit during the Christmas season with it's massive Christmas Tree displayed in the central lobby. Sit by a firepit and enjoy a drink from a nearby lounge to take in the beauty of the lobby area.
Cons
Being home to so many animals and a vast open space for them to roam means that  Animal Kingdom Villas needs a lot more land than the other resorts on property. To accommodate the animals on property, AKV was built a bit further away from the rest of the Disney World Resort. Magic Kingdom, Epcot, Hollywood Studios, Disney Springs, and other Disney Resort attractions will be somewhat further away than if staying at other DVC Resorts.
The only complimentary Disney transportation options available at this location are Disney buses. Disney Minnie Van service as well as Uber and Lyft services are available at an additional cost.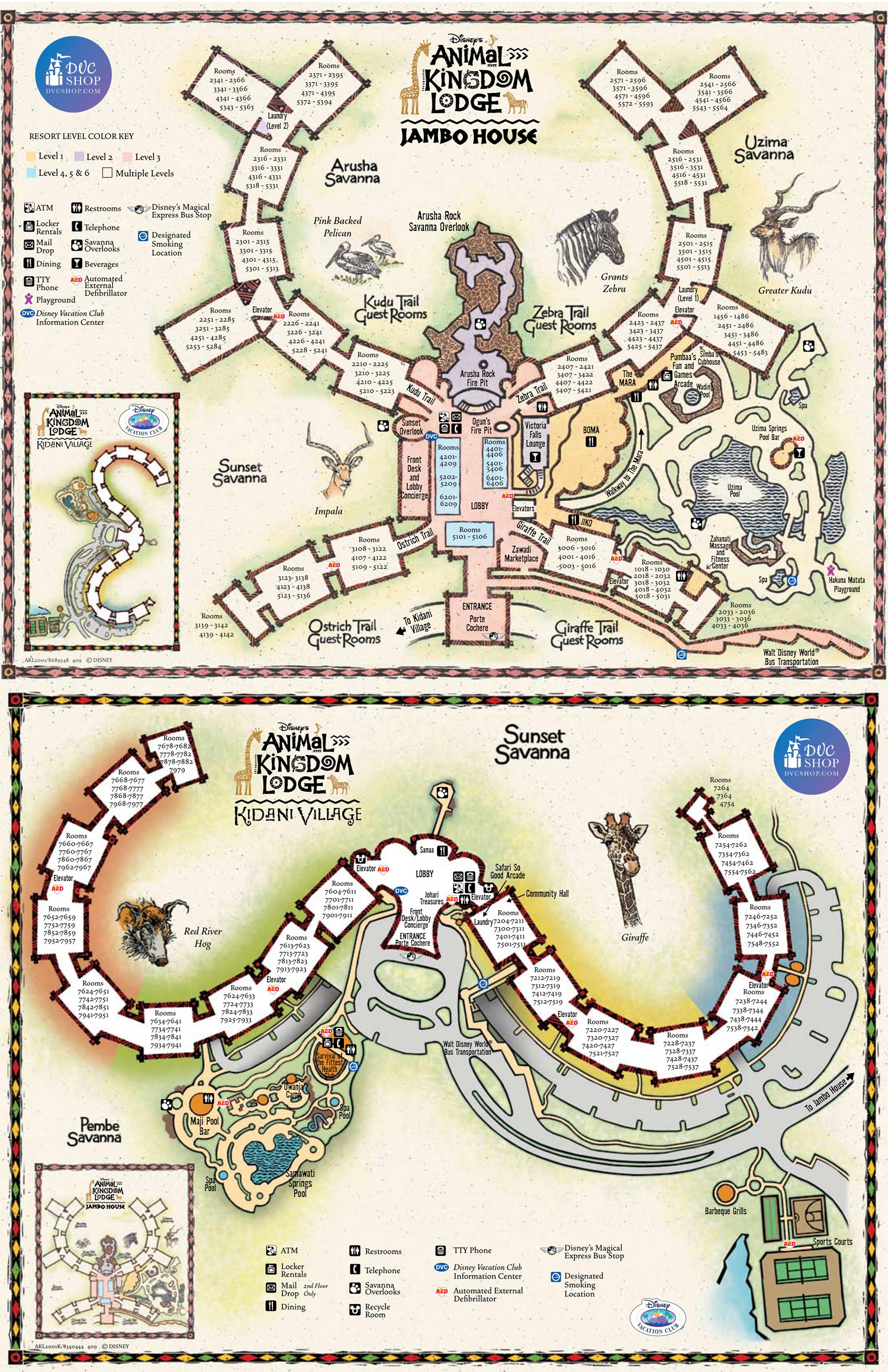 Click here to download map.