Disney's Boardwalk Villas
Resale Listings
Photo Gallery
Resort Information
Resort Overview
Resort Map
Floor Plans
Point Charts
STATUS
Available
New
Reduced
Pending/Sold
| Resorts | Pts | Available Points | Use Year | Price / Point | Price | Status | See Details |
| --- | --- | --- | --- | --- | --- | --- | --- |
| Boardwalk Villas | 150 | 36 points banked from 2023, 150 points for 2024 and beyond | Apr | --- | $17,250 | Sale Pending | |
| Boardwalk Villas | 150 | 150 points for 2024 and beyond. Can close 12/26/23 | Feb | --- | $18,750 | Sale Pending | |
| Boardwalk Villas | 160 | 220 points for 2023, 160 points for 2024 and beyond. | Sep | --- | $20,640 | Sale Pending | |
| Boardwalk Villas | 180 | 180 for 2023 and beyond | Mar | 140 | $25,200 | Available | |
| Boardwalk Villas | 200 | 39 points for 2023, 200 points for 2024 and beyond, Low But Firm | Sep | 113 | $22,600 | Low But Firm | |
| Boardwalk Villas | 200 | 150 points for 2023, 200 points for 2024 and beyond, Low But Firm | Jun | 114 | $22,800 | Low But Firm | |
| Boardwalk Villas | 220 | 202 points for 2022, 220 points for 2023 and beyond | Dec | 149 | $32,780 | Available | |
| Boardwalk Villas | 270 | 11 points for 2022, 270 points for 2023 and beyond | Jun | 127 | $34,290 | Price Reduced | |
| Boardwalk Villas | 300 | 258 points for 2023. 300 points for 2024 and beyond. Can close 9/18/23 | Dec | --- | $37,500 | Sale Pending | |
| Boardwalk Villas | 300 | 300 points for 2023 and beyond. | Dec | --- | $41,400 | Sale Pending | |
| Boardwalk Villas | 350 | 350 points for 2023 and beyond | Oct | 120 | $42,000 | Price Reduced | |
| Boardwalk Villas | 350 | 11 points banked from 2021, 322 points available for 2022, 350 for 2023 and beyond | Sep | --- | $49,700 | Sale Pending | |
| Boardwalk Villas | 350 | 350 for 2023 and beyond | Sep | --- | $47,250 | Sale Pending | |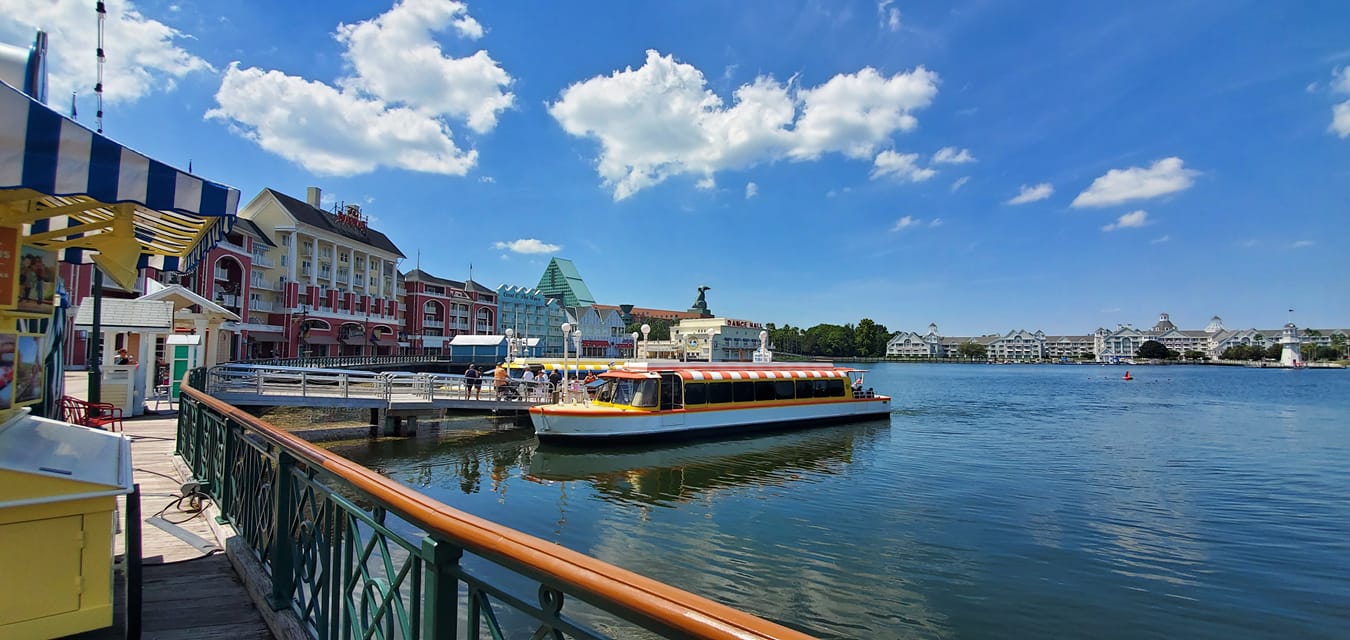 Maintenance Cost
$8.53 per point
Public Offering Statement
5 Star Resort
2101 N. Epcot Resorts Blvd Lake Buena Vista, Florida
One of Disney Vacation Club's most popular resorts, Disney's BoardWalk Villas has it all. From its extremely convenient location to the hub of entertainment directly outside the back doors, it's no wonder why this resort is usually at the top of list for many when booking a DVC vacation.
Opened in 1996 as the second DVC Resort, Disney's BoardWalk Villas has a total of 530 rooms throughout the BoardWalk Inn and Villas Resort. The resort was designed to resemble 1920s and 30s era Coney Island and the old-fashioned charm of the resort does not disappoint. From the whimsical themed inn and lobby to the shops, games, and performers located on the picturesque waterfront boardwalk, the BoardWalk Villas has something for everyone. 
Located directly in the middle of Disney's BoardWalk there's never a shortage of things to do in the area, which is one of the biggest draws of this DVC Resort. Additionally, being a 10 minute walk to Epcot and a 15 minute walk to Hollywood Studios is also a huge perk. Boat and bus transfers are also available as well as the new Skyliner just outside Epcot's International Gateway entrance. 
Accommodations
The latest renovation of the resort was completed in 2016 so all suites have been updated to a more modern and pleasant feel. Flooring, countertops, backsplashes,  and paint were all updated in the latest renovation. While some guests feel that some of the old world charm was lost during the renovation, others appreciate the updated and more modern aesthetic. 
Available Rooms
Deluxe Studios
Equipped with an extra Murphy bed making these one of the few Studios able to accommodate up to 5 guests.
1-Bedroom Suites
2-Bedroom Villas
3-Bedroom Villas
Available Views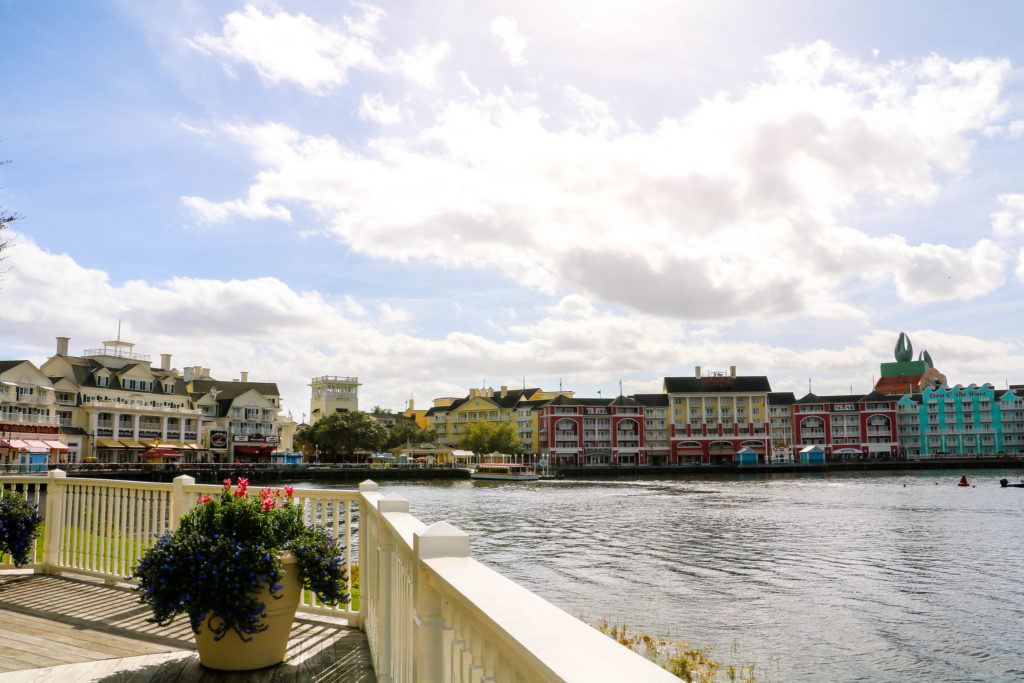 There are two view options when booking a vacation at the BoardWalk Villas. 
Standard View
View of the resort grounds or parking area
Preferred/Boardwalk View
View of Disney's BoardWalk and Crescent Lake 
While some guests prefer the view of the boardwalk and beautiful Crescent Lake, others prefer to book Standard View rooms to save points. BoardWalk Villas' Standard View points per night is a great value compared to many other DVC Resort locations. See the DVC point charts here.
Resort Dining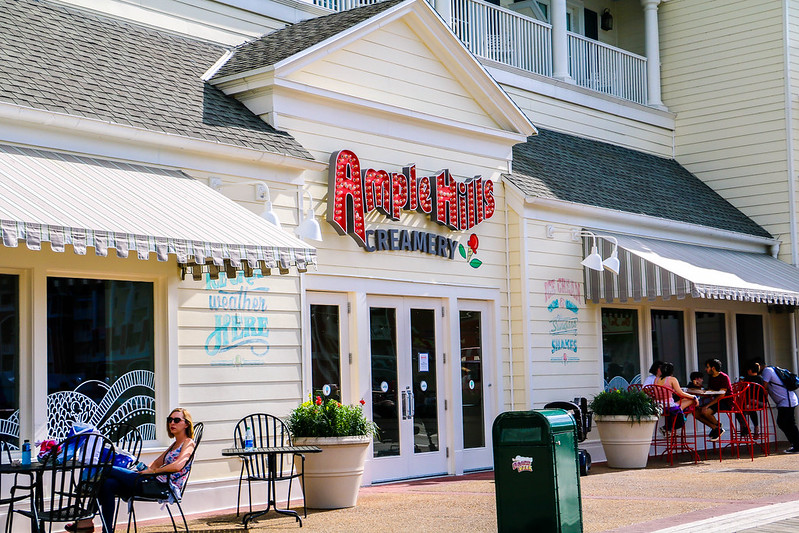 Being Located directly on Disney's bustling BoardWalk Entertainment area definitely has its perks. One of which is the multitude of dining options available at the resort and along the boardwalk.
An upscale, sustainable seafood restaurant, the Flying Fish offers a large Dinner menu jam packed with every type of seafood you might want during your stay. 
A working microbrewery, Big River serves lunch and dinner daily with a mixed menu of classic American entrees, southwest options and some classic bar appetizers. Don't leave without trying a handcrafted beer flight.
Sports fans flock to the ESPN Club for lunch, dinner or snack and to watch their favorite team play on one of the nearly 100 TV monitors scattered about the restaurant. 
The Italian eatery doubles as a Character breakfast option and a charming Italian eatery serving all the classic Italian dishes you know and love. Character breakfast and dinner are served daily.
For a light snack or quick meal, stop into the BoardWalk Bakery anytime of day. Along with a salad and sandwich menu, they also serve freshly baked breads and pastries throughout the day.
Just as its name says, stop by the BoardWalk Joe cart for a margarita or a variety of other tropical drinks. Light snacks are also available.
Straight from Brooklyn, there's more to this ice cream shop than meets the eye. All of the handcrafted ice cream options are made with cream from grass-fed cows, organic cane sugar and hormone-free milk.
What's a Disney Vacation without funnel cake? Grab a freshly fried funnel cake from the cart along the boardwalk for a true vacation experience.
Open for lunch and dinner, the Pizza Window is a great option to grab a slice to eat while taking in the charm of the Disney BoardWalk area.
Hot-dogs, burgers, fries, and all of your favorite boardwalk snacks are available at this conveniently placed cart.
For a quick breakfast or an afternoon cocktail, head over to the Belle Vue Lounge, located just inside the resort's east wing. A selection of board games and cards are available to use when enjoying your snack or drink.
Located poolside at the Luna Park Pool, Leaping Horse Libations is the perfect place to grab a snack, salad, sandwich or drink.
This sophisticated, magic-themed social club serves a variety of snacks in the evening as well as a list of cocktails with a magical twist. Be sure to stop in for a night of mystical fun.
Amenities
The list of amenities and activities at Disney's BoardWalk Villas is long with entertainment around every corner. 
Pools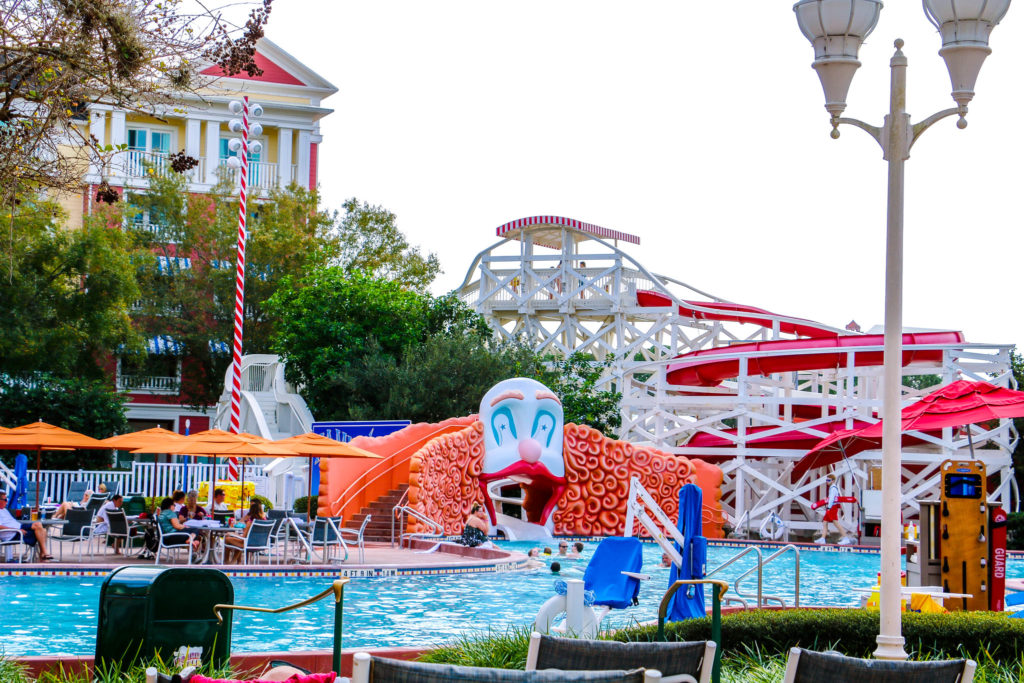 The Luna Park Pool is one of the major attractions at Disney's BoardWalk Villas. With it's 1920s carnival theme, 200-foot long coaster waterslide and quirky Elephant fountains, it is a favorite activity among many resort guests.
In addition to the Luna Park Pool, there are two, quieter, leisure pools located at the resort.
Other Amenities
Fantasia Gardens and Fairways Miniature Golf

BoardWalk Campfire

Movies Under the Stars

Ferris W. Eahlers Community Hall – games, arts & crafts, DVDs and more

Surrey Bike Rentals

Fishing

Tennis

Jogging

Playground

Side Show Games Arcade

Yoga on the Lawn
Pros
Extremely convenient location with easy access to the BoardWalk Entertainment area, Epcot and Hollywood Studios

A large number of activities available in the resort and along the boardwalk and surrounding area

Many transportation options – boats, buses and the new

Skyliner

Great point value for standard view rooms
Cons
Located along bustling entertainment area, so may not be suitable for a quiet vacation

Some guests complain about lack of storage in Deluxe Studios as Murphy beds replaced dresser storage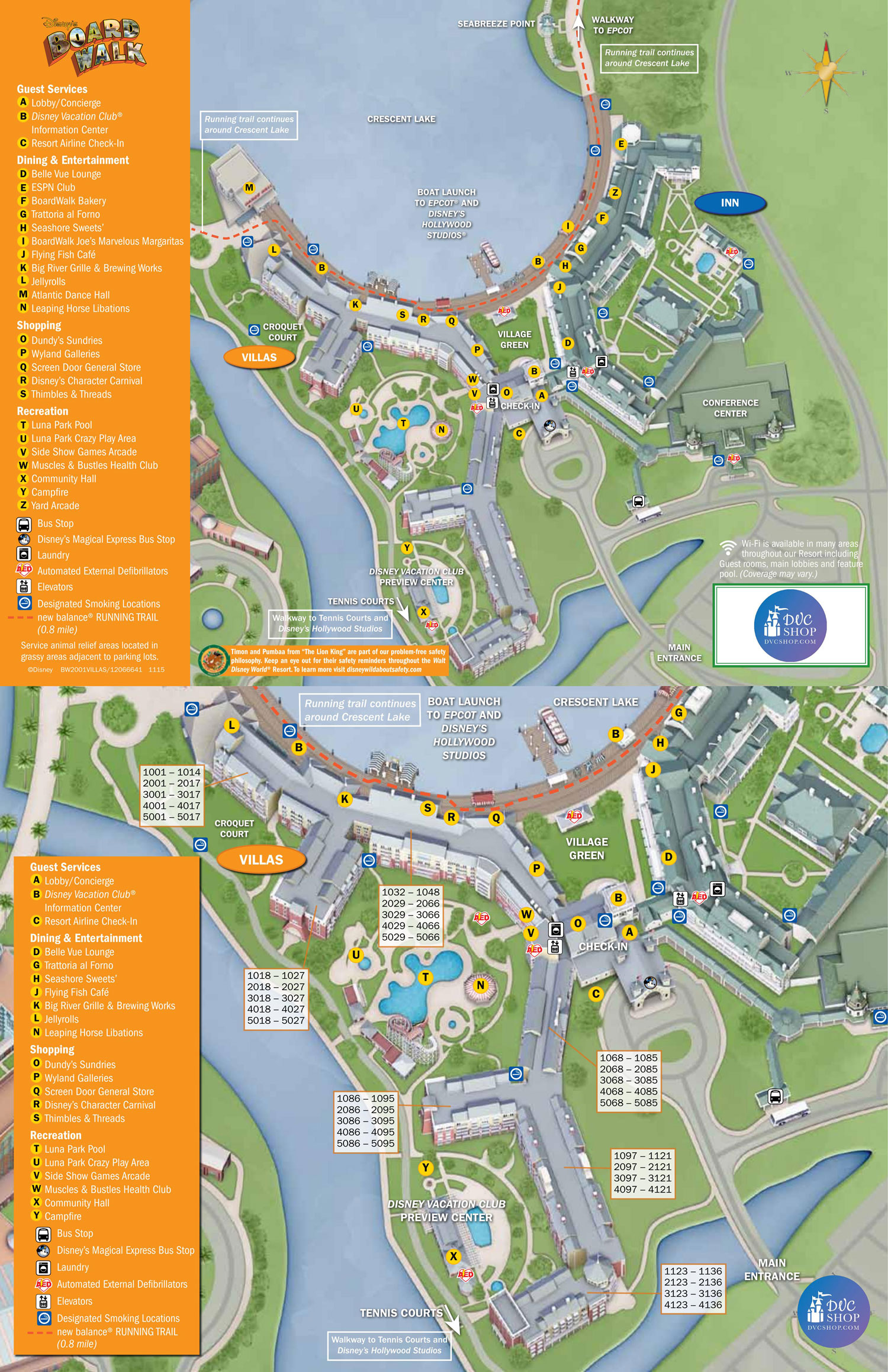 Click here to download map.